Your Comfort is Our Biggest Concern
We created our state-of-the-art dental practice with your care and comfort in mind. Located in the heart of Manvel, TX, M.D.I.C is the go-to dental source for regular checkups and more advanced procedures. We offer a clean, inviting environment with a friendly, professional team. We use top-notch equipment to provide you safe and efficient visits! Using the latest in technology helps reduce down-time, pain, and speeds up procedure and recovery. We go beyond just fulfilling your basic dental needs; we believe that it is our role to partner with you to solve existing conditions and avoid future problems. We understand that you depend on us to deliver dental restorations that are professionally prepared, cosmetically sound, aesthetically appealing, and delivered to you on time.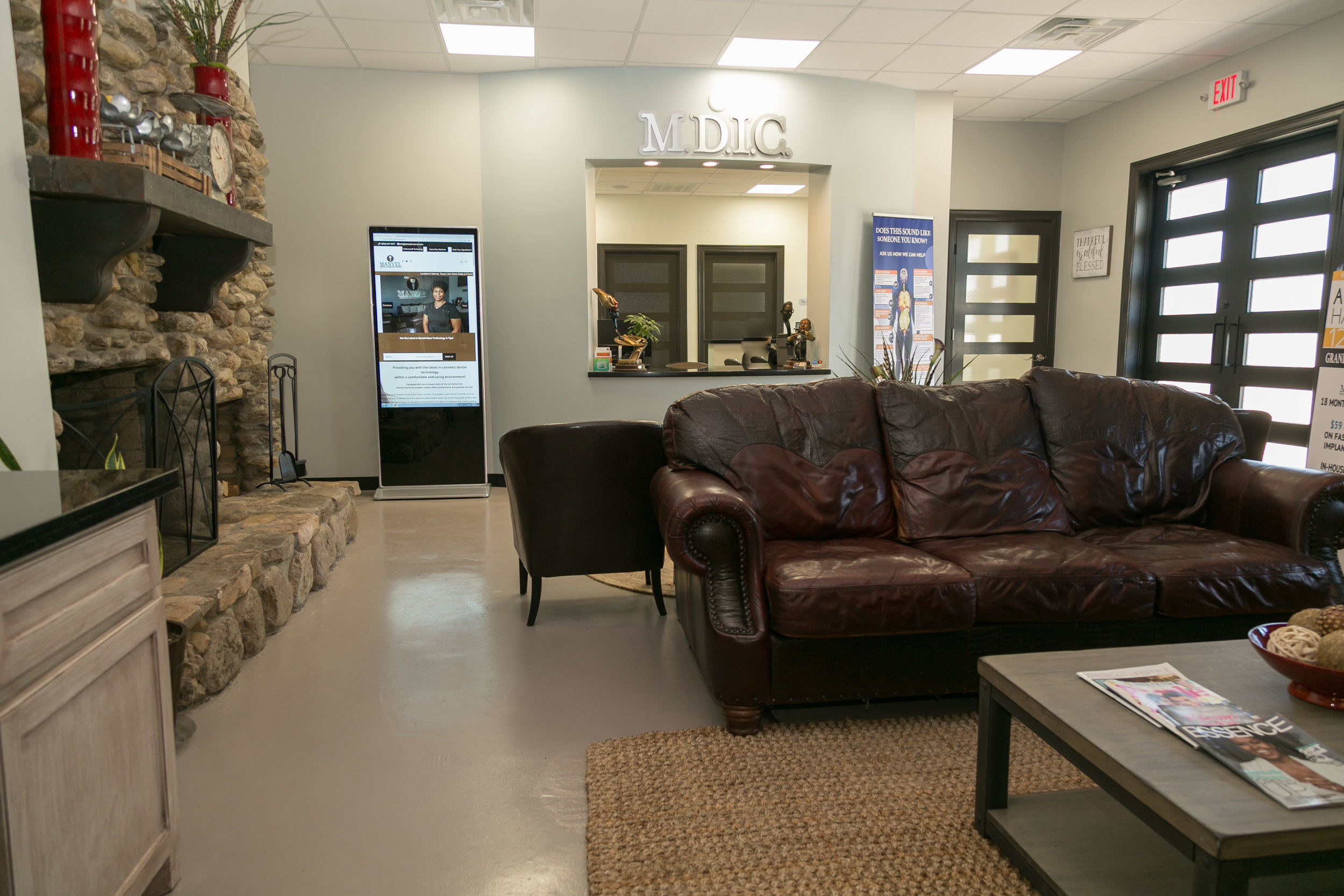 Better Diagnosis... Faster Turn Around Times
We're committed to providing all of our patients with exceptional dentistry! A big part of that commitment is staying on top of the latest in technology to offer you truly state-of-the-art care. Our dental lab is equipped with everything necessary to provide comfortable, quality dental care! We have outfitted our lab with an on-site ceramist, digital imaging, and more!
Advanced Technology In Our In-House Dental Lab
Let us walk you through our new dental lab, and tell you about how you'll benefit from improved care with cutting-edge dental technology at M.D.I.C!

VHF Milling is done with the K5 VHF milling machine, one of the best milling machines in the industry! You get a five-axis dry milling machine for an especially wide range of indications! The stable construction of the K5 guarantees excellent machining results. The B axis, with its exceptional great rotation range makes the K5 ideal for model casts and surgical guides, prosthodontics and implantology. The K5 is renown for its unparalleled ability to create ceramic crowns
Prexion CBCT Scanner offers the clearest resolution dental 3D Cone Beam CT (CBCT) scanner, and most experienced 3D viewing software on the market today! This technology, unlike medical CAT scans uses of a cone shaped X-Ray beam, dramatically reduces the radiation dosage, and time needed for scanning! The Prexion 3D Scanner offers the best diagnosis allowing the dentist to see the full of your mouth in a clear, crisp vision.
Moonray 3D printer is both precise and fast, simple and powerful, technologically advanced and durable! The MoonRay S is a wireless, desktop DLP 3D printer that excels at printing large parts while maintaining precise detail. The ultra-durable resin tank means you won't be replacing your tank every few prints, maximizing uptime with minimal maintenance. Digital dentistry demands a modern 3D printing solution to provide patients with the best experience possible. The MoonRay 3D printer was created to bring the power of 3D printing to your desktop, and to make this amazing technology easy to use, as well as accessible for professionals. The MoonRay enables dental professionals to create models and appliances in-house/on-demand with unparalleled levels of speed, quality and precision. Now you can quickly and easily print surgical guides, night guards, accurate dental models for vacuum forming, castable crowns, bridges and partials.
Our Before & After
Watch Manvel Dental & Implant Center go from rubble to a state-of-the-art in-house dental lab and facility.